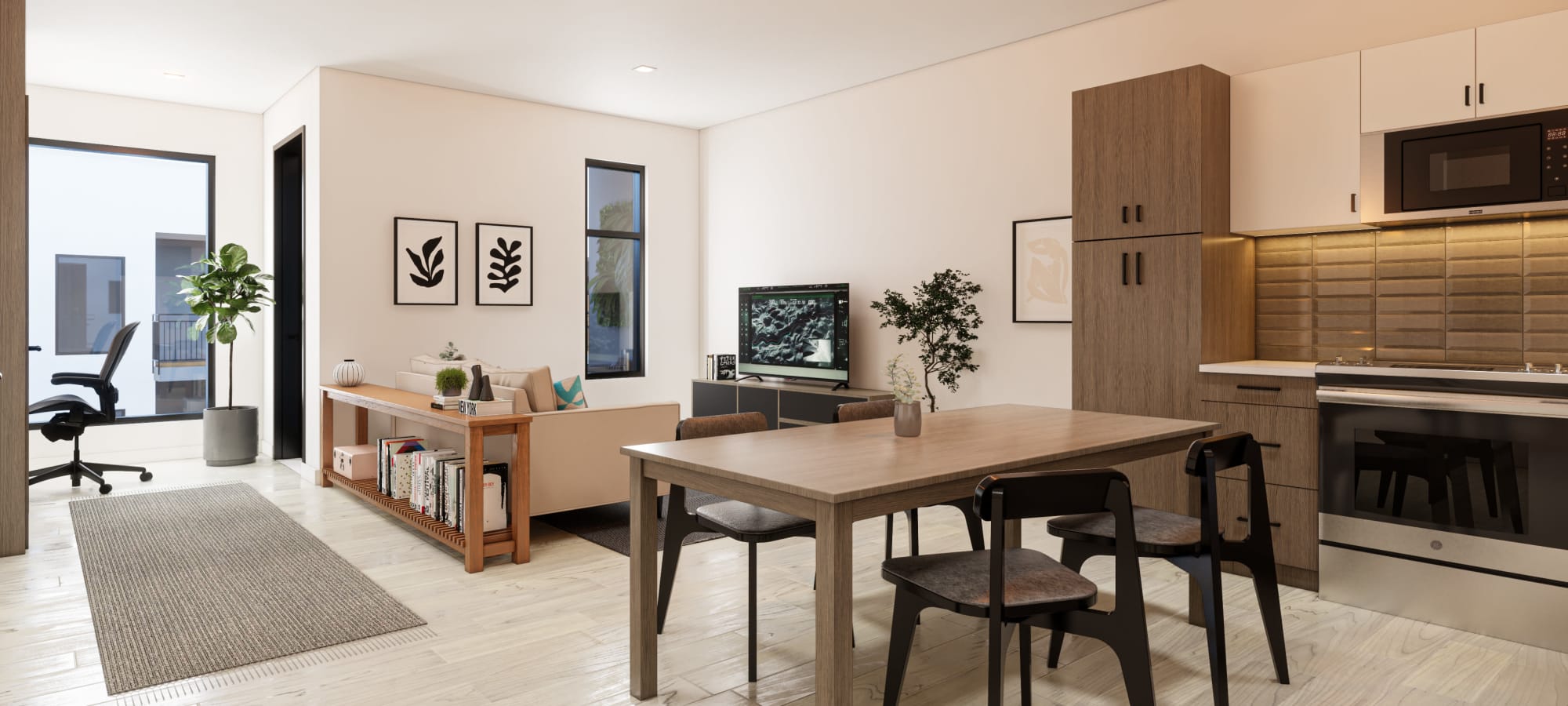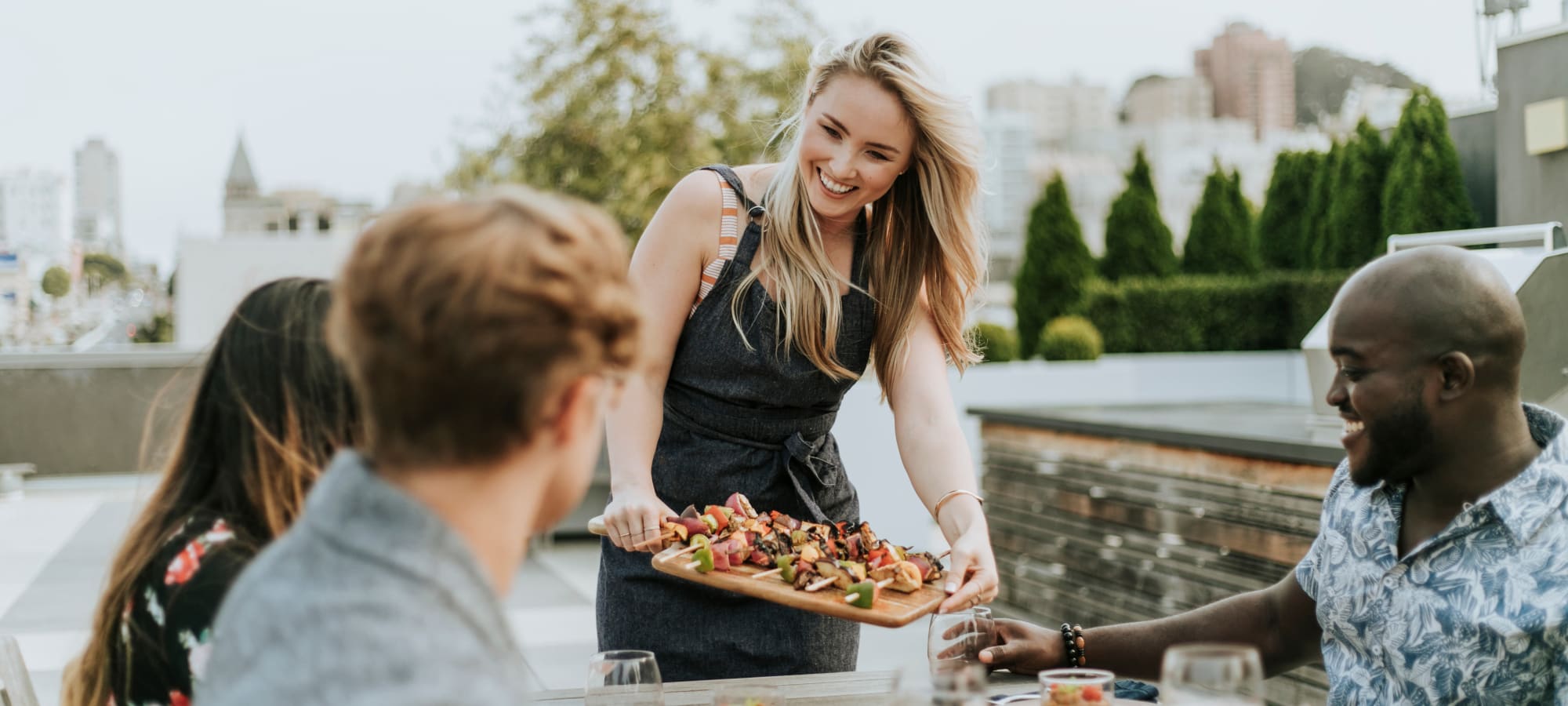 A New Boutique Living Experience
That Goes Beyond Convention
A Kinetic Community
To Find Freedom, Expression & Individualism
Home to makers, builders, intellectualists, innovators, and dabblers of all types, 1510 Belleville is where you embark on brand-new ventures that are beyond the ordinary yet feel so familiar. Whether inside your high-end, pet-friendly one or two bedroom home, enjoying our attractive amenity collection, or exploring our energetic neighborhood, this is where you'll find your inspiration to live a remarkable life in Richmond, Virginia.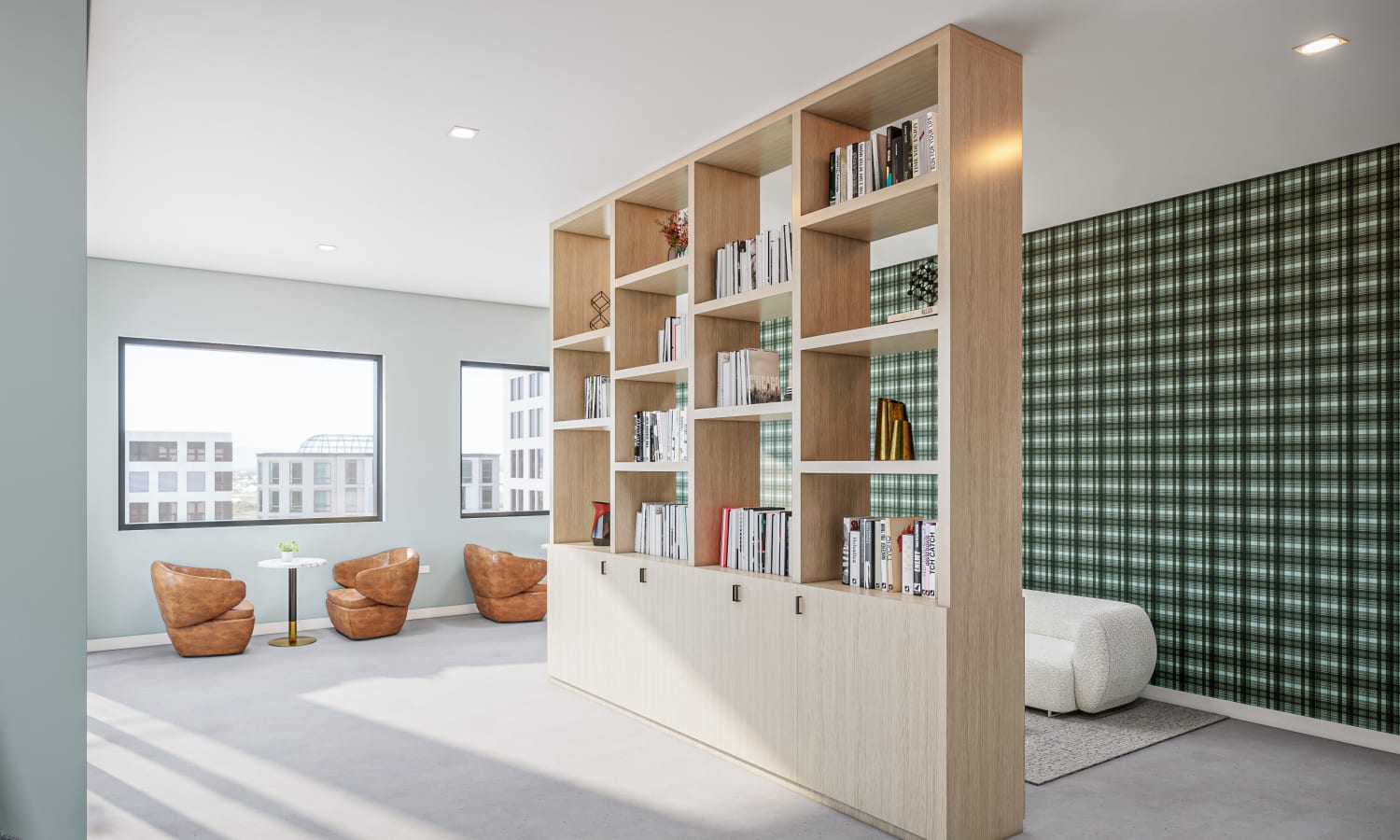 Impressive Amenities
For a Well-Rounded Lifestyle
Artist Studios
Built for the creative pursuit, our in-house art studios supply you with a workshop to self express, build, collaborate, produce, and innovate.
Open-Air Sky Terrace
Socialize with new friends, scan the city's skyline, and sit back to savor the simple moments on our elevated outdoor courtyard.
Wind Down Lounge
Where wine enthusiasts commune, both novice and seasoned alike, to uncover a uniquely indulgent micro-tasting room experience.
The Clubroom
An exclusive lounge for ambitious minds and authentic spirits who want to relax, share, and socialize in an all-around luxe, speakeasy-like setting.
Take in the View
It's a Beautiful One
/
/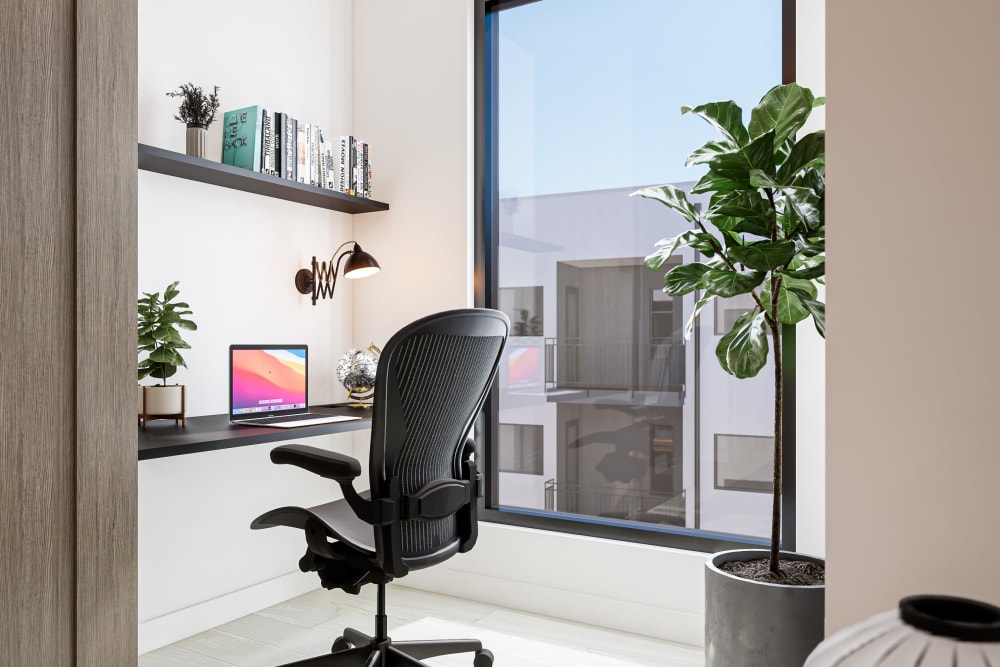 /
/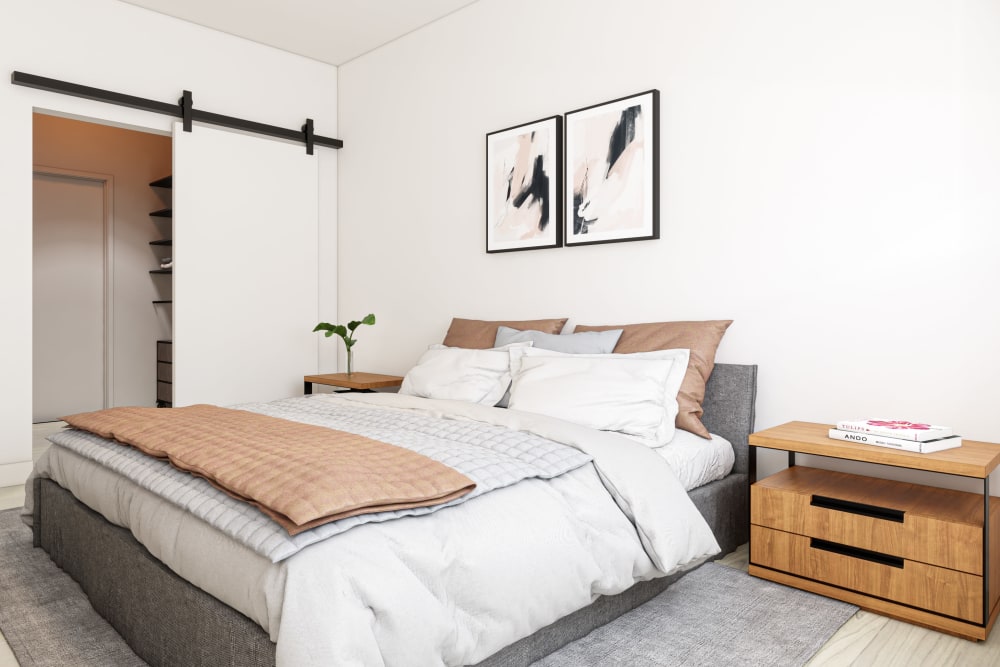 /
/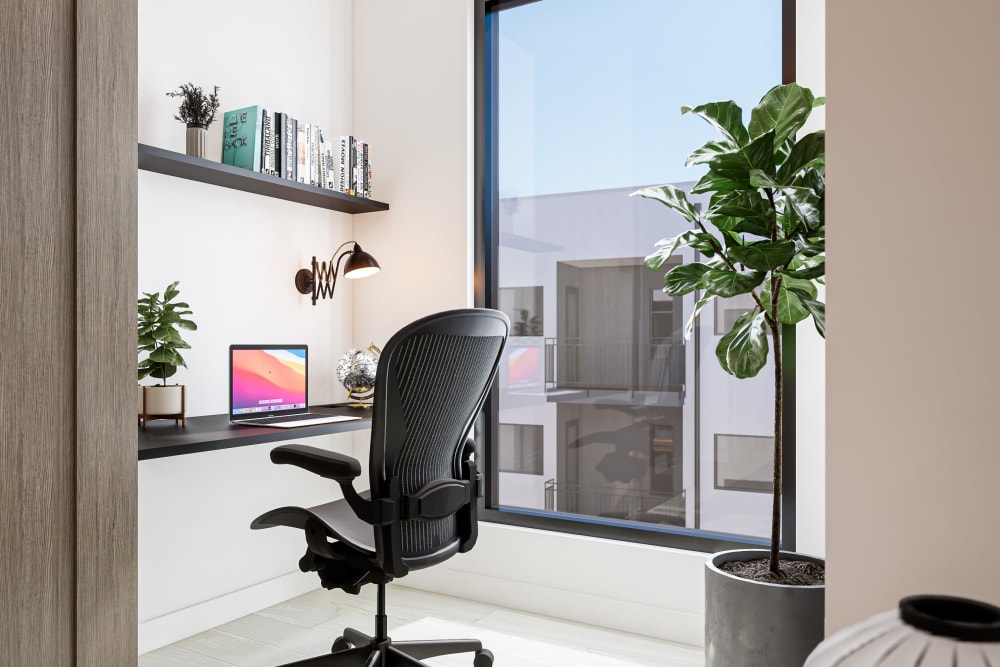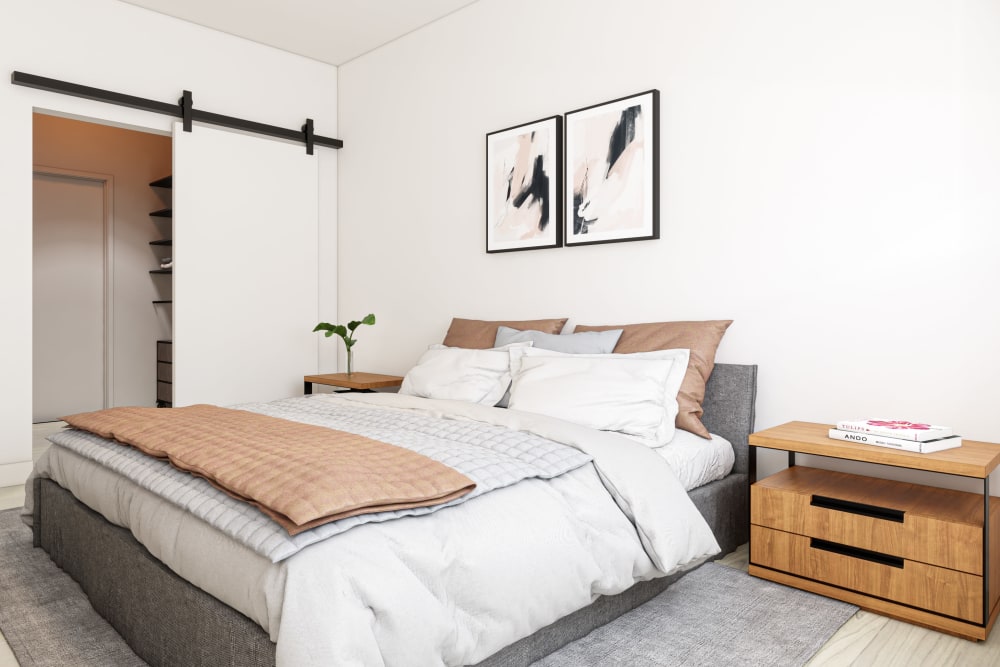 An Intentional Route
Leads You to RVA
Take your daily routine up a notch and live in Scott's Addition, where you'll step into a well-established, fully connected, and exceptionally walkable area. Our charismatic, inviting neighborhood is as richly layered as it is approachable. Along with finding the freedom to live exactly how you want to, within a mile and a half of home, you'll also discover:
32
Destinations To Sip, Snack & Dine
14
Art & Entertainment Hotspots To Experience
30
Markets, Boutiques, Storefronts & Shopping Areas
22
Places To Focus on Fitness & Explore Outdoors
A Community With
Unmistakable Energy
At 1510 Belleville, every moment is considered and thoughtfully designed to ensure you're supported, connected, and at home. A warm and welcoming lobby greets you every morning, luxury finishes follow you through each corridor, a variety of workspaces inspire you throughout, and moments for connection delight you at every turn. For individuals who don't just crave a place to live, but a place to thrive, 1510 Belleville is a calming presence in a vibrant world.
Share, Connect & Grow
Our Socials